Title:
(So Many) Songs About Rainbows
Fandom:
Bones
Rating:
PG (with a tiny sexual reference)
Word Count:
539
Summary:
Brennan somewhat over-analyzes a public display of affection.
Disclaimer:
Everything belongs to Hart Hanson, Fox, et al. – I'm just having fun. ;-)
Notes:
Shameless Booth/Brennan fluff set sometime in the (not-so-distant?) future, written for the
"When You Care Enough to Hit Send" Fest
. This is what comes of playing Jason Mraz's cover of "Rainbow Connection" on a continuous loop, apparently.
I chose this e-card as my prompt: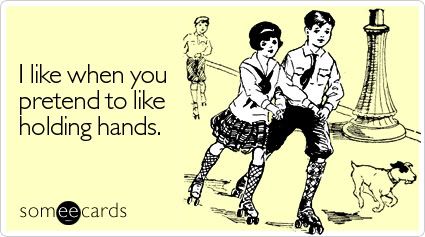 ( Shifting uneasily, Brennan can't help thinking that perspiration is a biological indication of when to stop touching. )
Current Mood:

chipper
Current Music: "Rainbow Connection" by Jason Mraz